Parade House Offered For Sale
$459,900.00
---
2503 Mercury Avenue, Lot 18
Rice Lake, WI 54868
---
Learn More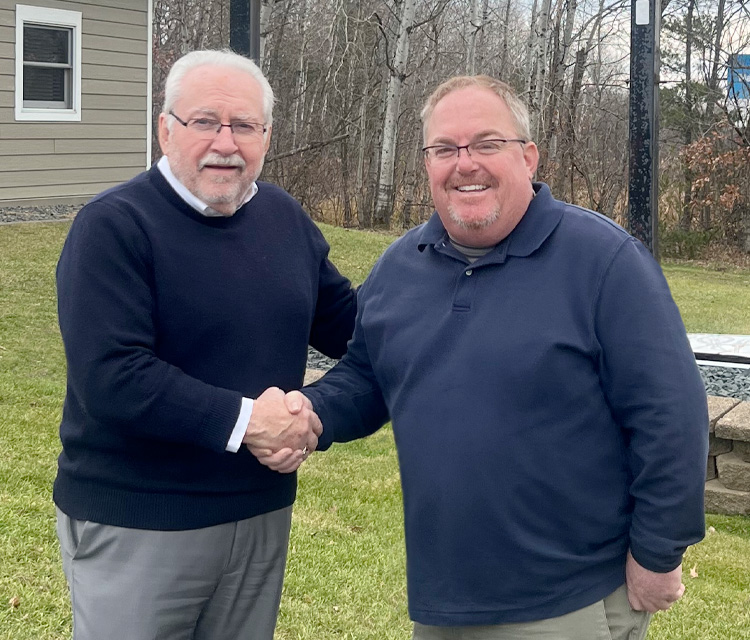 Kevin Continues the Feather Real Estate Legacy
After nearly 50 years since first licensed in 1974, Charles "Chick" Feather has decided to move toward retirement and is proudly handing the torch over to his son Kevin. Kevin worked tirelessly side-by-side with his dad on every transaction for the past 15 years, very similar to Charles who worked with his Father, Chick Senior who started his real estate career in 1954. With his father's pending retirement, Kevin had a difficult decision to make -- become a one-man office with local support or join forces with a like-minded broker.
The decision to join forces with the Raven Team, Century 21 Affiliated was the perfect fit. The combination of the Raven Team and Kevin Feather was a dream come true. Kevin is able to offer enhanced services available through the Raven Team and the power of Century 21. The Raven Team acquired office space in the Feather building in Rice Lake as a second location to their Altoona office. This change is a huge benefit to past, present, and future clients. Read more.
Commercial Property
for Lease
Lease Your Commercial or Industrial Property
---
We represent owners of great commercial and industrial properties and use our extensive network to find just the right tenant for your location.
Find a Property to Lease
---
Office Buildings
Industrial Properties
Retail Centers
View Properties
Commercial Property
and Businesses for Sale
Sell Your Commercial or Industrial Property
---
Use Feather Real Estate Group's nationwide marketing program to locate the right buyer for your commercial or industrial property.
Buy a Commercial Property
---
Business Opportunities
Retail Centers
Commercial or Industrial
View Properties
Vacant Land
and Developments
Sell Your Vacant Land to a World of Buyers
---
If you require special marketing for your vacant land, Feather Real Estate Group can help. We connect with people looking for land of all types.
Find a Property to Buy
---
Acreage
Commercial Sites
Land Development
View Properties